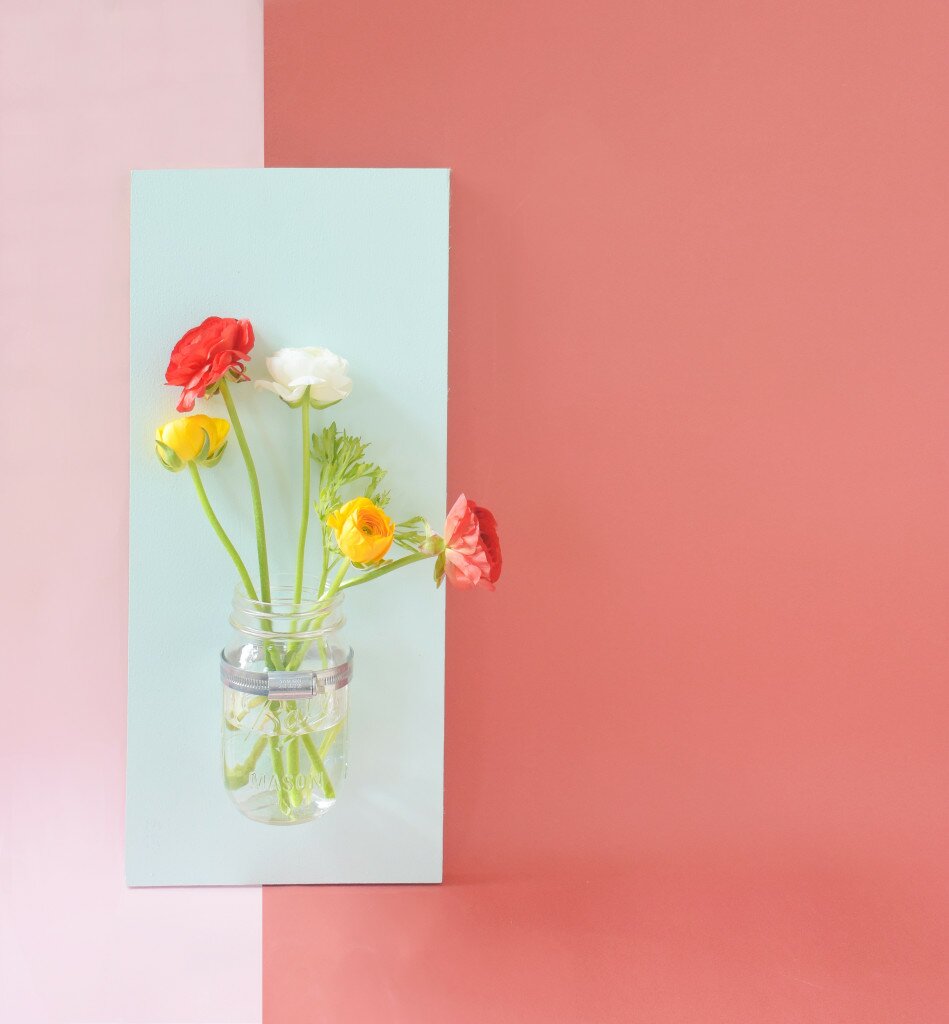 I had a little DIY day this weekend and tried out one of the projects from Hester Van Overbeek's new book Crafting With Mason Jars. There are over 35 projects to choose from, all involving glass jars, bottles and containers.
I chose this wall mounted vase DIY to tackle on Sunday. It was so simple and took me around 30 minutes (with paint drying time). I love it and think I'm going to incorporate the idea into our wedding decor next year!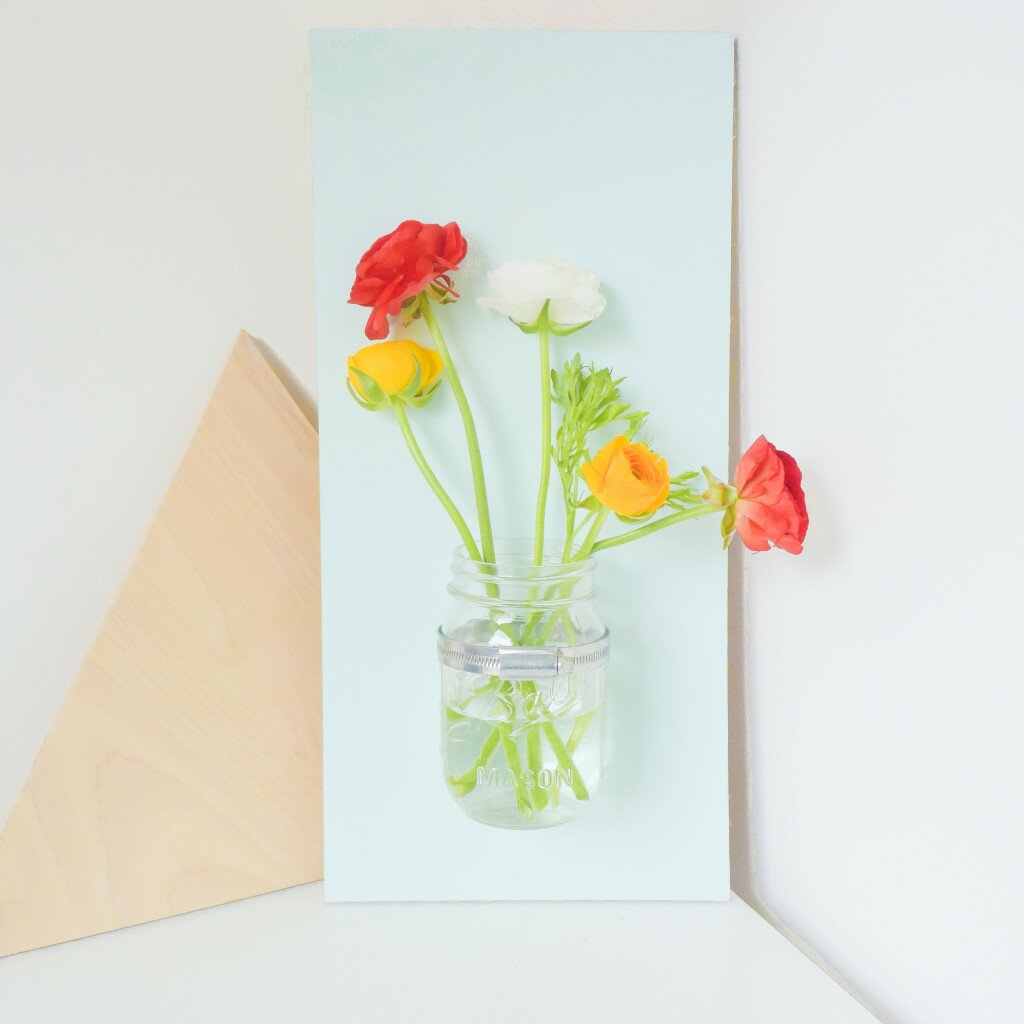 Next up I'm going to try the mini terrarium, hanging light and hanging planter DIYs. We always have so many glass jars leftover each week from cooking/eating so this has really encouraged me to recycle them in a more useful way, rather than just put them in the recycling bin!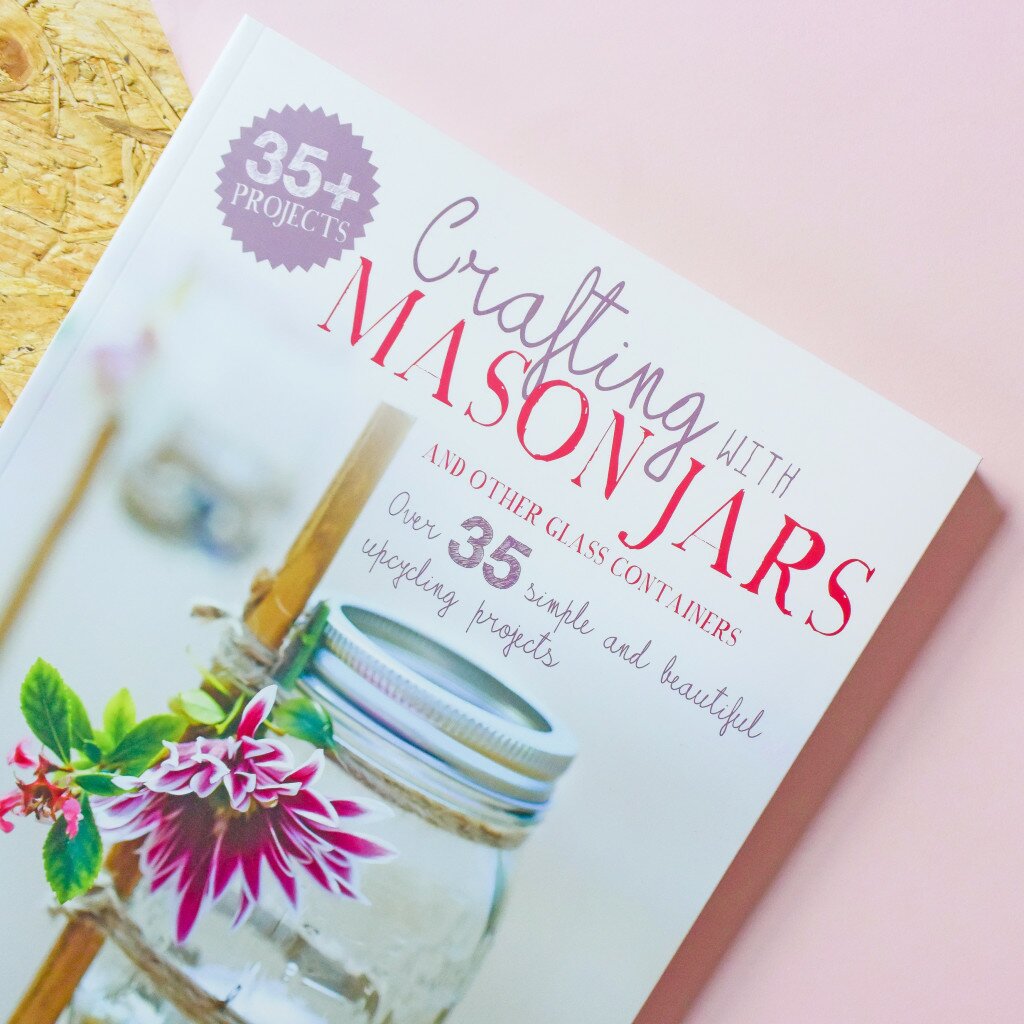 Crafting With Mason Jars is out now, published by CICO Books.