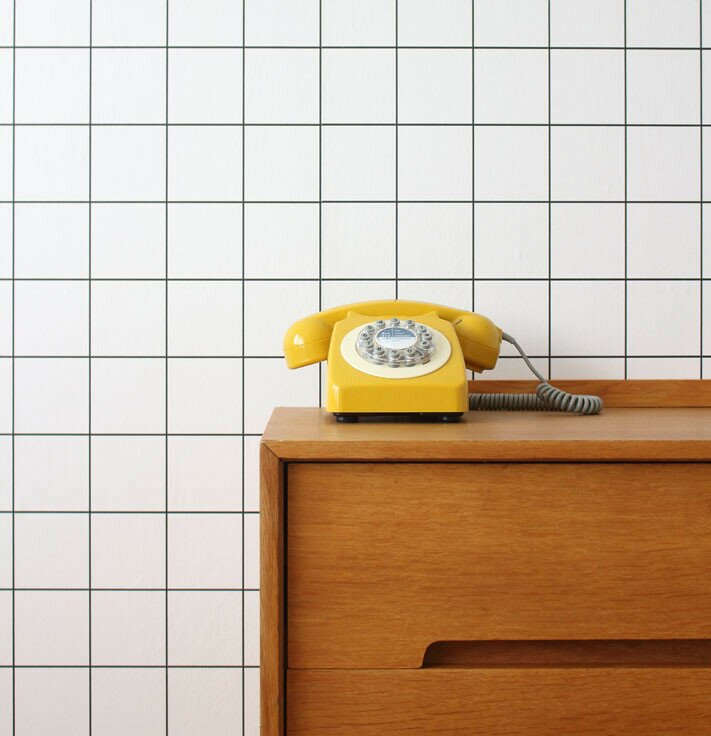 I've never been lucky enough to have a nice bathroom. You know the ones. They have natural light, lots of space, great tiles, maybe a fancy shower/bath combo. When we moved into the flat we painted our tiny bathroom from boring beige to a mid grey. 3 months later, it started to peel off the walls in gross chunks and I couldn't stand looking at it any time I was in there (I don't recommend trying to use the toilet with your eyes closed).
When my friend, designer Rachel Powell told me she was bringing out a new wallpaper design, I thought 'ooh, I can't wait to see it'. When she told me that it was a black grid design that kind of looked like graph paper I thought 'OH MY GOD, I NEED TO GET THIS WALLPAPER ON MY WALLS, ALL OVER THE WALLS, ON ANY WALLS. NOW'.
So I did. It was the perfect thing to transform our flaky, grubby bathroom into a much fresher and brighter space. It took most of an afternoon to put up and after it dried, we sealed it using matt decorator's seal. No more peeling, flaky walls!