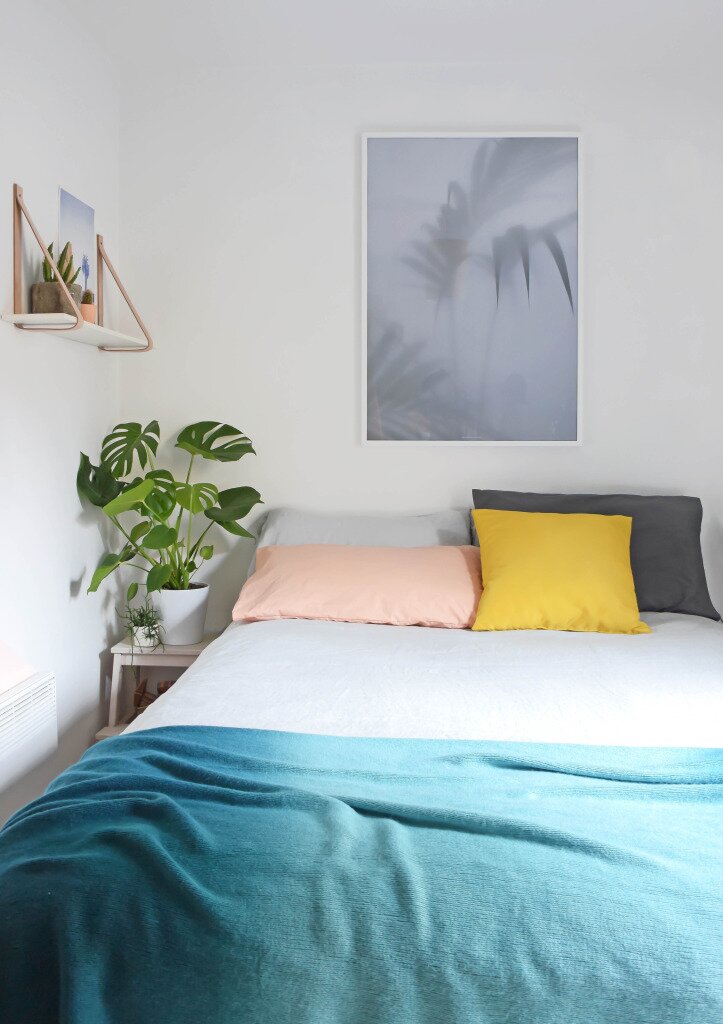 I'm so happy that our bedroom is now finally finished and I can reveal the end result. The room is very small (thank you London) and we have limited space and light and so wanted to keep the area as clean and clutter free as possible. We're allowed to paint our rented home but really like the clean, open feel a white wall gives so kept the walls as they were.  We also wanted to have calming colours and accessories and also to include one of my favourite things and major inspiration – plants. The one thing that's been missing since we moved in is the perfect bed. We searched around for a bedstead that we really loved and chose one from this Argos range.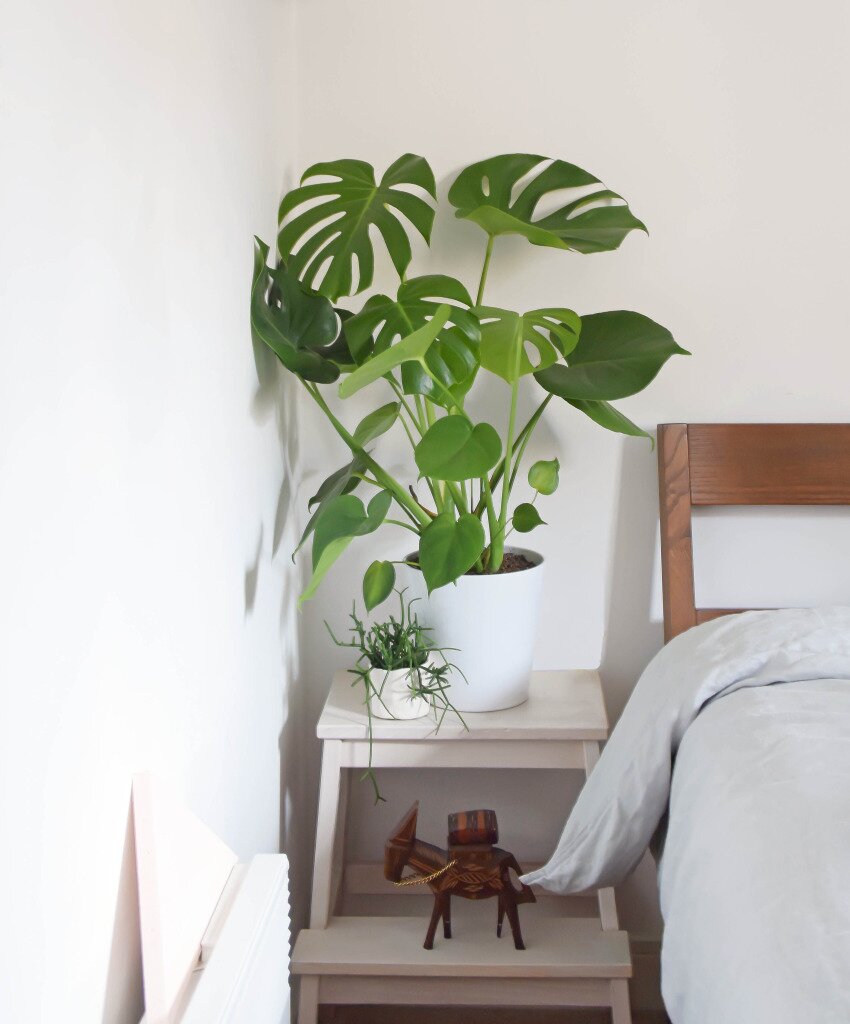 Habitat walnut bed frame | Argos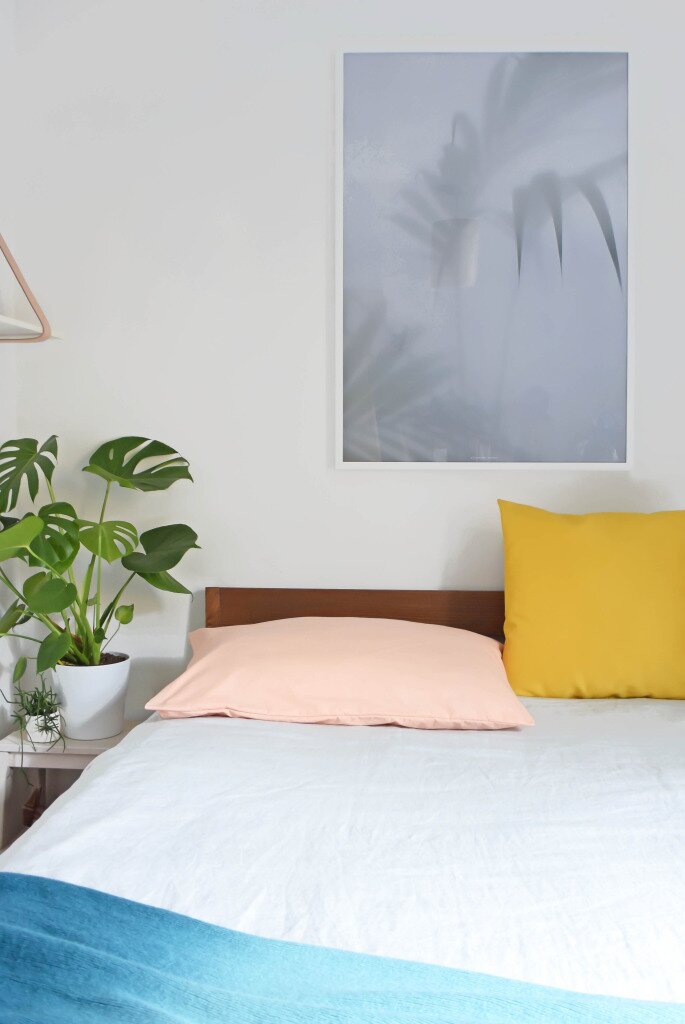 Grey linen bedding | H&M  /  Ombré throw | West Elm   /   Palm print | The Poster Club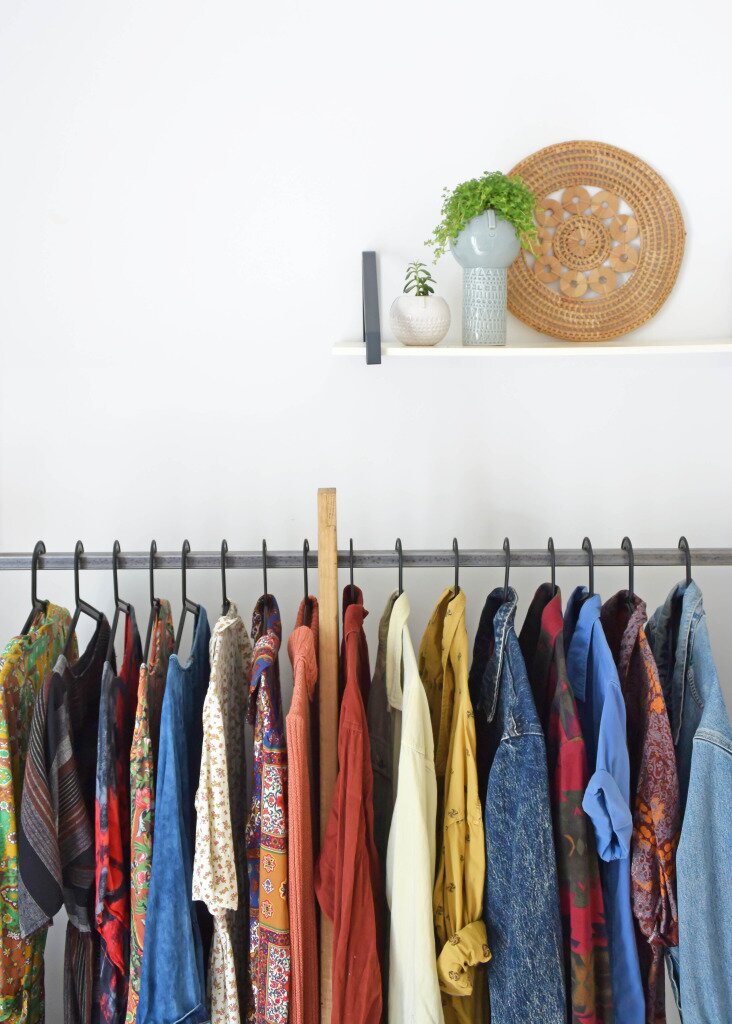 Vases | Atelier Stella for West Elm   /   Basket decoration | Vintage   /   Clothing rail | Custom made
Leather shelf | Make your own here   /   Wooden hand | HAY   /   Print | James Burgess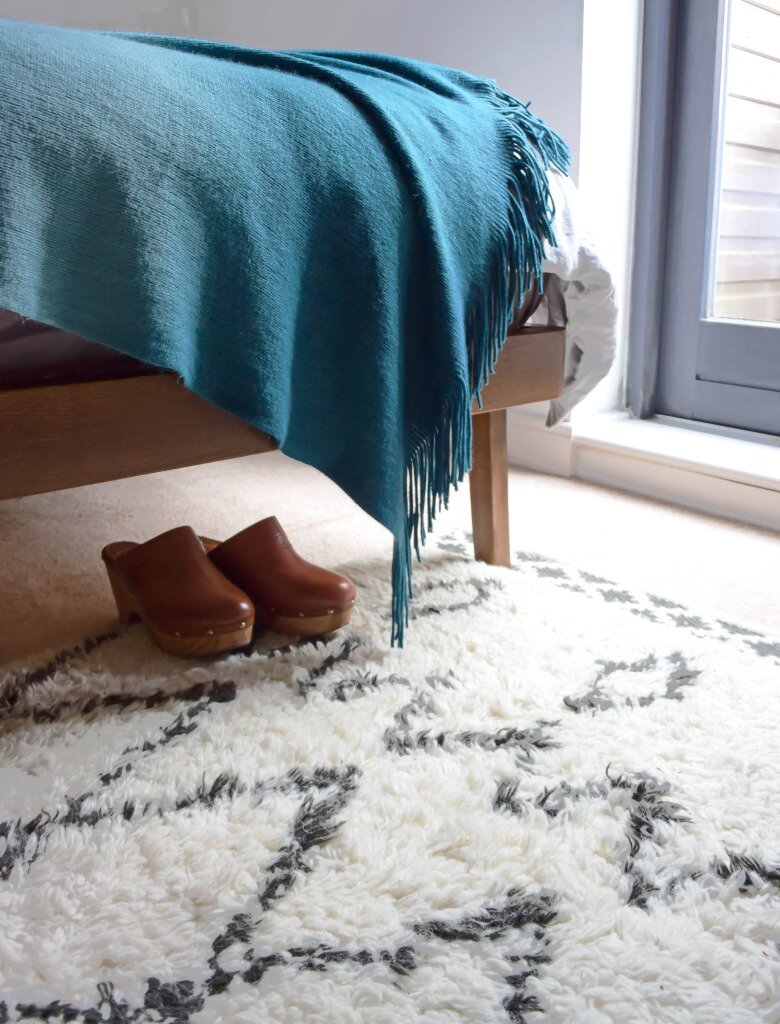 Rug | West Elm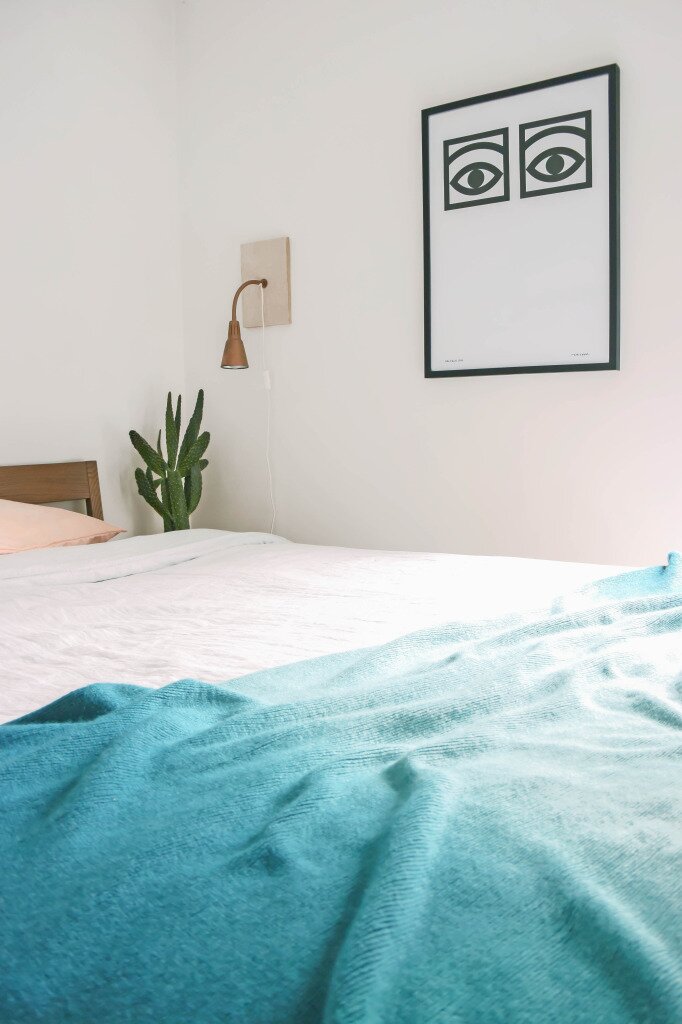 Print | Olle Eksell   /   Copper light | Make your own here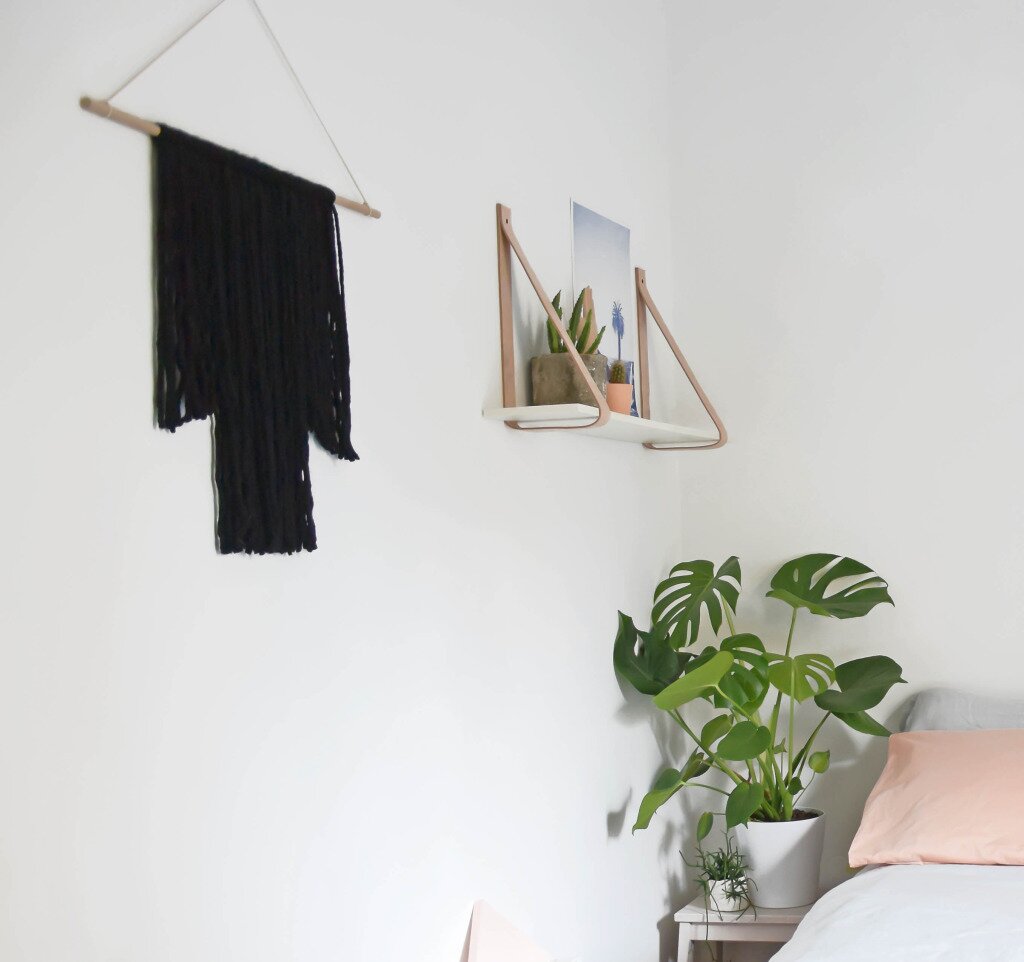 I wanted to have plants all around the room, even though it's small.  It makes the space feel very calm and peaceful which is exactly what we want for the bedroom. It also helps with the overspill of plants from the rest of the house. I'm running out of space for them all!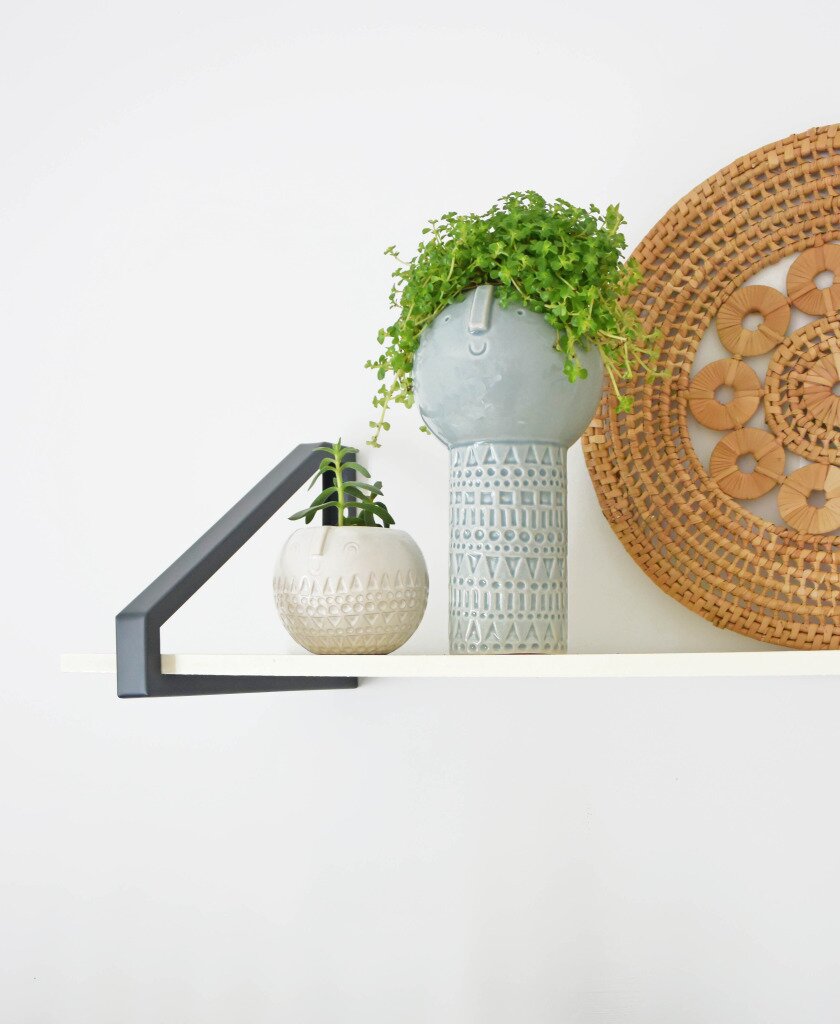 Now, I'm off for a nap in my new bed! Who's with me?